Our Recommended Resources
Looking for additional support materials? Check out our curated list of Books and Podcasts.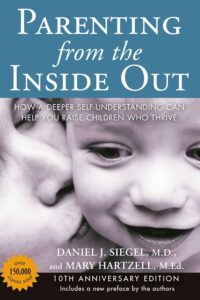 Parenting from the Inside Out: How a Deeper Self-Understanding Can Help You Raise Children Who Thrive: 10th Anniversary Edition
Born out of a series of parents' workshops that combined Siegel's cutting-edge research on how communication impacts brain development with Hartzell's decades of experience as a child-development specialist and parent educator, this book guides parents through creating the necessary foundations for loving and secure relationships with their children.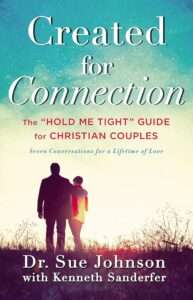 Created for Connection: The "Hold Me Tight" Guide for Christian Couples
Are you looking to enrich a healthy relationship, revitalize a tired one, or rescue one gone awry? Do you yearn to grow closer to God, and to further incorporate Him and His teachings into your marriage? We all want a lifetime of love, support, and faith. But sometimes we need a little help.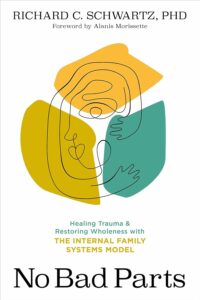 No Bad Parts: Healing Trauma and Restoring Wholeness with the Internal Family Systems Model
Discover an empowering new way of understanding your multifaceted mind―and healing the many parts that make you who you are.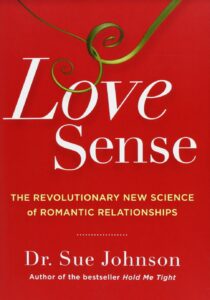 Love Sense: The Revolutionary New Science of Romantic Relationships
The bestselling author of Hold Me Tight presents a revolutionary new understanding of why and how we love, based on cutting-edge research.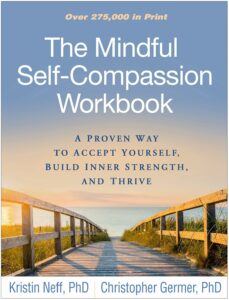 The Mindful Self-Compassion Workbook: A Proven Way to Accept Yourself, Build Inner Strength, and Thrive
Are you kinder to others than you are to yourself? More than a thousand research studies show the benefits of being a supportive friend to yourself, especially in times of need. This science-based workbook offers a step-by-step approach to breaking free of harsh self-judgments and impossible standards in order to cultivate emotional well-being.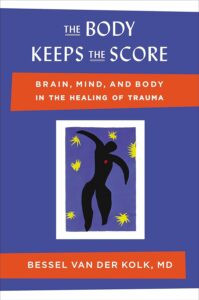 The Body Keeps the Score: Brain, Mind, and Body in the Healing of Trauma
Renowned trauma expert Bessel van der Kolk has spent over three decades working with survivors. In The Body Keeps the Score, he transforms our understanding of traumatic stress, revealing how it literally rearranges the brain's wiring—specifically areas dedicated to pleasure, engagement, control, and trust.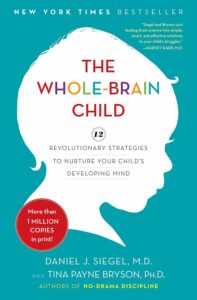 The Whole-Brain Child: 12 Revolutionary Strategies to Nurture Your Child's Developing Mind
In this pioneering, practical book, Daniel J. Siegel, neuropsychiatrist and author of the bestselling Mindsight, and parenting expert Tina Payne Bryson offer a revolutionary approach to child rearing with twelve key strategies that foster healthy brain development, leading to calmer, happier children.
Talking Back to OCD: The Program That Helps Kids and Teens Say "No Way" -- and Parents Say "Way to Go"
No one wants to get rid of obsessive-compulsive disorder more than someone who has it. That's why Talking Back to OCD puts kids and teens in charge. Dr. John March's eight-step program has already helped thousands of young people show the disorder that it doesn't call the shots–they do. 
Dr. Michael Kaye interviews Carolena Dunlap, LPC. owner of Mindset Counseling Center.
They will be discussing Emotionally Focused Therapy, Whole Brain Child, and mindfulness as well as the role of the Gut-Brain Axis in relation to our brain and mind.
https://www.oneyoufeed.net/internal-family-systems/
Richard Schwartz began his career as a systemic family therapist and an academic and has developed Internal Family Systems (IFS) in response to clients' descriptions of various parts within themselves. He focused on the relationships among these parts and noticed that there were systemic patterns to the way they were organized across clients. Dr. Schwartz found that when the clients' parts felt safe and were allowed to relax, they would spontaneously experience the qualities of confidence, openness, and compassion that he came to call the Self. He also found that when in that state of Self, clients would know how to heal their parts. Richard is a featured speaker for national professional organizations and has published many books and over fifty articles about IFS.
Our podcast features nationally-acclaimed sex therapist, author, and blogger, co-host Laurie Watson, PhD, LMFT talking with co-host George Faller, LMFT – global leader in couples therapy, author, and supervisor & trainer in Emotionally Focused Therapy about the vital topics of sexuality, marriage, eroticism, and committed partnership. With decades of counseling experience for each of them, these two internationally-known therapists bring you concrete tools for your relationship.
Fall in-love again. Rebuild trust. Rediscover desire.
Let's Start Our Journey Together!
Let us help you with any questions you may have about our Counseling Services.
You can reach out to us using the form below and we will be in touch.
For emergencies call 911 or visit your nearest hospital!
Carolena is a master in her field. 10/10 would recommend.
My counselor really cares about me. She listens to all my concerns and then directs me through each piece of my concerns helping me cope with or move through. I would highly recommend her for your needs too.
When I started seeing Carolena I was in a very strange place in my life and not sure what to do. From the first meeting I knew she was the right fit for me and that I would be in good hands. She gives it to you straight, no sugar coating and holds you accountable to your goals which in my opinion is the very essence on why we see therapists. She's been wonderful to work with, genuinely cares and supports you through whatever it is your needing her for. She truly gets to know you as a person and adjusts your sessions to meet those individual needs accordingly. People have told me they see the difference in my reaction to things; how I handle stressful situations and how I respond to toxic family members. All improvements I attribute to the work Carolena puts in with me. She also insisted on my husband and my children joining me for sessions which helped us all communicate better as a family unit and understand each other more on different levels. I highly recommend Carolena; if you want a genuine therapist who helps you set the goals you want to achieve and goes out of her way to ensure you hit them. Down to earth, supportive and all around very good at what she does, this was her calling and it shows.
Carolena is fantastic. Highly recommended
Tell Us How We Are Doing
Leave Us a Google Review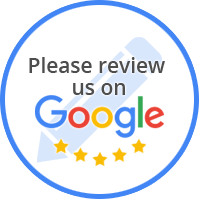 We value your feedback and would love to hear about your experience with Mindset Counseling Center. Your thoughts matter to us, and by leaving a Google review, you can help others discover the benefits of our emotionally focused therapy approach. Share your journey, inspire others, and let your voice be heard. Together, we can create a supportive community where healing and growth thrive.