Play Therapy
Unlocking your child's potential for growth and development is a top priority for every parent. If you're seeking a powerful tool to help your child thrive in various aspects of their life, play therapy could be the answer you've been looking for.
Play Therapy at Mindset Counseling Center
Is your child struggling with emotional or behavioral issues? Are you looking for a way to help them express themselves and grow? Look no further than play therapy. Play therapy is a powerful and effective therapeutic approach that helps children overcome challenges and develop essential skills.
In play therapy, kids engage in play activities while working with a trained therapist. Through play, children naturally communicate their thoughts, emotions, and experiences, allowing the therapist to gain valuable insights into their inner world.
By participating in play therapy, children can discover new ways to cope with stress, improve their problem-solving skills, build self-esteem, and develop healthy relationships. It provides a safe and supportive environment for them to explore their feelings, express themselves, and learn important life skills.
Who is Play Therapy helpful for?
Whether your child is dealing with divorce, anxiety, trauma, or other difficulties, play therapy can help unlock their potential for growth and development. With the guidance of our skilled therapists, your child can build resilience, improve communication, and develop the tools they need to navigate life's challenges. Give your child the gift of play therapy and watch them thrive.
At Mindset Counseling Center, we utilize play therapy as a main modality for treating children. We use activities, games and art to teach coping skills, emotional regulation and introspection. Play therapy can be done in person or online.
Why do we utilize Play Therapy?
Play is the most natural form of communication for a child, and therefore is the most effective way to work with children. No one has to teach a child to play–they simply do it, so play is a universal language for children. Play therapy is evidence-based and treats many different diagnoses and problems in childhood.
What Play Therapy Can Help With
Depression / Grief / Anxiety
Let's Start Our Journey Together!
Let us help you with any questions you may have about our Counseling Services.
You can reach out to us using the form below and we will be in touch.
For emergencies call 911 or visit your nearest hospital!
Carolena is a master in her field. 10/10 would recommend.
My counselor really cares about me. She listens to all my concerns and then directs me through each piece of my concerns helping me cope with or move through. I would highly recommend her for your needs too.
When I started seeing Carolena I was in a very strange place in my life and not sure what to do. From the first meeting I knew she was the right fit for me and that I would be in good hands. She gives it to you straight, no sugar coating and holds you accountable to your goals which in my opinion is the very essence on why we see therapists. She's been wonderful to work with, genuinely cares and supports you through whatever it is your needing her for. She truly gets to know you as a person and adjusts your sessions to meet those individual needs accordingly. People have told me they see the difference in my reaction to things; how I handle stressful situations and how I respond to toxic family members. All improvements I attribute to the work Carolena puts in with me. She also insisted on my husband and my children joining me for sessions which helped us all communicate better as a family unit and understand each other more on different levels. I highly recommend Carolena; if you want a genuine therapist who helps you set the goals you want to achieve and goes out of her way to ensure you hit them. Down to earth, supportive and all around very good at what she does, this was her calling and it shows.
Carolena is fantastic. Highly recommended
Tell Us How We Are Doing
Leave Us a Google Review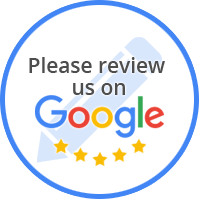 We value your feedback and would love to hear about your experience with Mindset Counseling Center. Your thoughts matter to us, and by leaving a Google review, you can help others discover the benefits of our emotionally focused therapy approach. Share your journey, inspire others, and let your voice be heard. Together, we can create a supportive community where healing and growth thrive.