Meet Our Counselors
Our Mindset Counselors have been helping our clients journey towards better mental health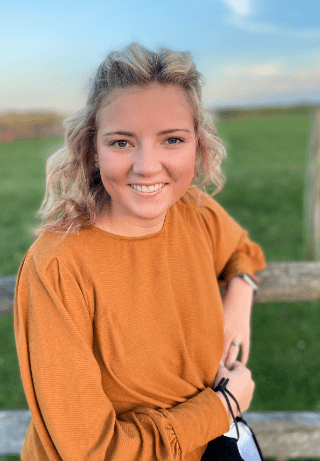 Anna Larsen
Pre-licensed Counselor
Hello! I'm Anna
Pre-licensed Counselor
Anna Larsen
Anna Larsen Pre-licensed Counselor Change can only occur in a strong, secure therapeutic alliance, and it is my goal to create an atmosphere that aids in developing a successful therapeutic relationship. I believe clients are the experts of their own lives, and it is my role to help uncover patterns, explore new perspectives and provide tools for growth.
My approach is to explore past experiences through uncovering the unconscious mind, coping with present struggles and challenges, as well as planning and finding purpose in the future. I work from a holistic and trauma informed perspective to give you the most appropriate care. Not only will we use therapeutic tools to help overcome difficulties, but we will explore lifestyle changes that may affect overall mental and physical health.
I have experience working with clients with chronic pain and sleep disturbances. I have special training in dream interpretation as well. I work with individuals, couples, families and groups to provide therapy. My specialty and passion is treating children and adolescents. It is important to contextualize children and adolescents as part of their larger systems such as school, friendships, family and community. I work closely with caregivers in order to continue progress made in sessions in the home, as well as collaborate with schools or other resources.
I also have extensive experience working with children with Autism, anxiety and trauma, as well as children experiencing family separation, loss, adoption or bullying. I look forward to starting your counseling journey with you! It is my goal for you to achieve a healthy and purposeful mindset.
Specialties:
Play Therapy
Family Therapy
Sleep Disturbances
Chronic Pain
Depression and Anxiety
Behavioral Issues
Parenting
Relationship Issues
School Issues
Self-Harming
Spirituality
Trauma and PTSD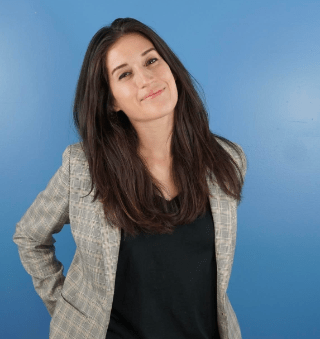 Leyla Richards
Pre-licensed Counselor
Hello! I'm Leyla
Pre-licensed Counselor
Leyla Richards
Leyla is a pre-licensed therapist with professional experience in partial hospitalization and intensive outpatient programs, working with adults and adolescents with mental health and co-occurring disorders. During this time she gained knowledge in working with individuals with a variety of life experiences, symptoms, and therapy goals. She graduated from Pennsylvania State University with her Bachelors in Rehabilitation and Human Services, and Rosemont College with her Masters in Clinical Mental Health Counseling.
Leyla uses a person-centered integrative approach to work with her adult and adolescent clients. She truly believes every individual already has all the tools they need for mental wellness, and her role as a therapist is to support her clients in exploring these tools to experience a more fulfilling life. Leyla is a proponent of considering the whole person and all their strengths.
Leyla spends her time outside of work with her husband, their baby boy, and their senior rescue dog exploring the Royersford area and messing up the lyrics to different songs. She is an ally to the LGBTQIA+ community and believes in equity for all.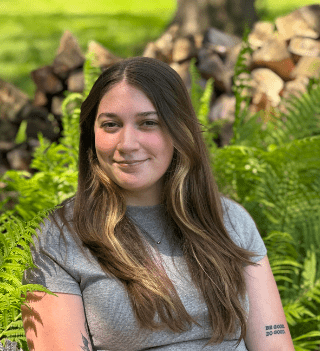 Julia Miller
Intern Counselor
Hey There! I'm Julia
Intern Counselor
Julia Miler
Change can happen at any time, and I believe that each client has the ability to create that change. I see counseling as a team effort to create and reach therapeutic goals for every client.
With a variety of coursework and relevant life experiences, my goal is to help each client feel accepted, heard, and comfortable.
I have spent the last five years at Rosemont College gaining insight and knowledge that can help create an environment that inspires and motivate clients to reach their therapeutic goals. Using a person-centered, holistic approach helps clients create a connection between themselves, their environment, and their mental wellbeing.
I graduated from Rosemont College with my Bachelors in Psychology in May of 2022, and I am currently working toward a Masters in Clinical Mental Health Counseling – pre-licensed.
Let's Start Our Journey Together!
Let us help you with any questions you may have about our Counseling Services.
You can reach out to us using the form below and we will be in touch.
For emergencies call 911 or visit your nearest hospital!
168 West Ridge Pike Suite 107 2nd Floor Limerick, PA 19468
info@mindsetcounselingcenter.com